Navigation
Doug Williams Contact Info
E-Mail: McCaskeyFootball@Yahoo.Com
Yahoo SN:
McCaskeyFootball
AOL/AIM SN:
McCaskeyFootball
Home Phone #:
(717) 295-5748
Cell #:
(717) 606-8219



Support our Troops!

Visitors since Aug 12th, 2004
2006-2007 TEAM ROSTER
---
| | | | | | |
| --- | --- | --- | --- | --- | --- |
| # | Name | Pos. Off/Def | Height | Weight | Grade |
| 1 | Ryan "Bubba" Feldman | RB/LB | 6'0" | 200lbs. | 11 |
| 2 | Aaron Canestrare | TE/LB | 6'0" | 175lbs. | 11 |
| 3 | Lynn Anderson | WR/DB | 5'11" | 160lbs. | 12 |
| 4 | Taylor Schmalhofer | WR/DB | 5'7" | 140lbs. | 10 |
| 5 | Jerome LaRue | RB/LB | 6'0" | 195lbs. | 11 |
| 6 | Jeremy Rasario | RB/LB | 5'5" | 165lbs. | 10 |
| 7 | Lamar Patterson | QB | 6'4" | 215lbs. | 10 |
| 9 | Jared Johns | QB | 6'1" | 220lbs. | 12 |
| 10 | Carl Christmas | RB/NG | 5'6" | 180lbs. | 11 |
| 11 | LeeQuan LaRue | WR/DB | 5'11" | 140lbs. | 10 |
| 12 | Daniel Pena | WR/DB | 5'9" | 165lbs. | 11 |
| 13 | Deon Westbrook | WR/DB | 6'0" | 170lbs. | 10 |
| 14 | James "Cornbread" Bouder | QB | 5'11" | 165lbs. | 11 |
| 17 | Damar "Manners" LaRue | WR/FS | 6'1" | 175lbs. | 12 |
| 18 | Josh Ladson | RB/CB | 5'5" | 155lbs. | 10 |
| 20 | John "JD" Castamby | WR/DB | 5'7" | 165lbs. | 11 |
| 21 | Dante Seals | WR/CB | 5'10" | 160lbs. | 12 |
| 23 | Alexander Rodriguez | LB | 5'4" | 145lbs. | 10 |
| 25 | Rob Dixon | RB/DB | 5'5" | 145lbs. | 10 |
| 27 | Brandon Seals | WR/CB | 5'7" | 145lbs. | 11 |
| 31 | Leonel Rodriguez | WR/CB | 5'7" | 150lbs. | 11 |
| 32 | Resean Fry | RB/DB | 5'10" | 165lbs. | 10 |
| 33 | Jorge Mercado | RB/CB | 5'4" | 140lbs. | 10 |
| 34 | Brad Craig | TE/LB | 5'11" | 190lbs. | 12 |
| 35 | Xavier "X-Man" Dominguez | RB/LB | 5'9" | 185lbs. | 11 |
| 41 | Joseph Bunting | K | 6'2" | 175lbs. | 12 |
| 43 | Tykee Ashton | RB/LB | 5'8" | 175lbs. | 12 |
| 46 | John Burch | TE/DE | 6'1" | 185lbs. | 11 |
| 50 | Drew "Home School" Tillotson | OL/DL | 5'10" | 200lbs. | 10 |
| 51 | Reynaldo Torres | OL/DL | 5'7" | 225lbs. | 11 |
| 52 | Blake Hinton | OL/DL | 5'8" | 175lbs. | 10 |
| 53 | Sean Perry | OL/DL | 5'6" | 240lbs. | 10 |
| 55 | Brian "BJ" Gantz Jr. | OL/DL | 6'3" | 225lbs. | 11 |
| 57 | Luis Luna | OL/DL | 5'8" | 260lbs. | 10 |
| 58 | Clint Banzhof | OL/DL | 5'9" | 220lbs. | 10 |
| 59 | Juan Santiago | OL/LB | 5'8" | 200lbs. | 11 |
| 60 | Doney Richardson | OL/LB | 5'10" | 195lbs. | 12 |
| 62 | Barson John | OL/DL | 6'4" | 215lbs. | 10 |
| 63 | Travoris Thomas | OL/DL | 6'1" | 285lbs. | 12 |
| 64 | Charles Baynard | OL/DL | 5'11" | 250lbs. | 10 |
| 67 | Debre Mohammad | OL/DL | 5'6" | 225lbs. | 12 |
| 68 | William "Billy" Groff | OL/DL | 6'4" | 220lbs. | 12 |
| 69 | Robert Supplee | OL/DL | 6'0" | 240lbs. | 11 |
| 70 | Wade Quinones-Ruiz | OL/DL | 6'3" | 330lbs. | 10 |
| 72 | Van Blue | OL/DL | 6'2" | 255lbs. | 11 |
| 73 | Jerry Martinez | OL/NG | 5'7" | 160lbs. | 10 |
| 74 | Julian Williams | OL/DL | 5'11" | 240lbs. | 10 |
| 75 | Charles Damaso | OL/DL | 6'0" | 195lbs. | 10 |
| 76 | Manuel Perez | OL/DL | 6'1" | 265lbs. | 10 |
| 77 | Jeffrey Vinson | OL/DL | 6'7" | 315lbs. | 12 |
| 78 | Pierre "Predator" Batts III | OL/DL | 6'1" | 265lbs. | 12 |
| 79 | Rodney Harrison | OL/DL | 5'10" | 225lbs. | 10 |
| 81 | Avelina "Nino" Figueroa | WR/DB | 6'1" | 170lbs. | 11 |
| 88 | Brandon Williams | WR/DE | 6'2" | 190lbs. | 10 |

J.P. McCaskey High School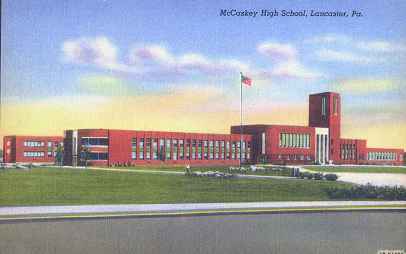 445 North Reservoir Street Lancaster, Pa.
(717)291-6198

Athletic Director: Allen McCloud
---
© DNJ Websolutions
Site design by Doug L. Williams.

***Site founded on August 12th, 2004***
SUPPORTERS
Would you like to advertise your business here & become an official J.P. McCaskey website Supporter? The cost is $10.00/year. If interested please contact... Webmaster Doug Williams for complete details.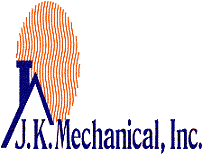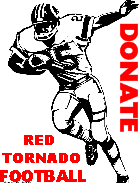 Parents, Boosters, Fans etc., This site could use your support click logo for more information.