Week #7 Game Preview!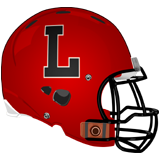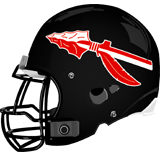 McCaskey Red Tornado (2-4) @ Warwick Warriors (1-5)

When: Friday October 16th, 2015 @7:00pm
Where: Warwick Stadium
Broadcast: N/A

Last Game: McCaskey defeated Penn Manor 28-0. Reading Lost to Harrisburg 21-18.
Last Meeting: McCaskey Won 31-17 (2014)
All-Time Record: McCaskey Leads: 10-9-0

Opponent Website: N/A


Quick Info:

McCaskey enters this game coming off it's best performance of the season a 28-0 victory over Penn Manor. Last week Warwick fell to Conestoga Valley 34-29 in a hard fought game.

McCaskey is averaging just 234.3 yards per game, but faces a defense that allows 391.8 yards per game.
Warwick is averaging 304.8 yards per game, while the Red Tornado allows 302.3 yards per game.

If you believe in numbers, Warwick looks primed to maintain their average, the question becomes, can McCaskey build off last weeks performance and take advantage of Warwicks weak defense? We'll find out Friday.